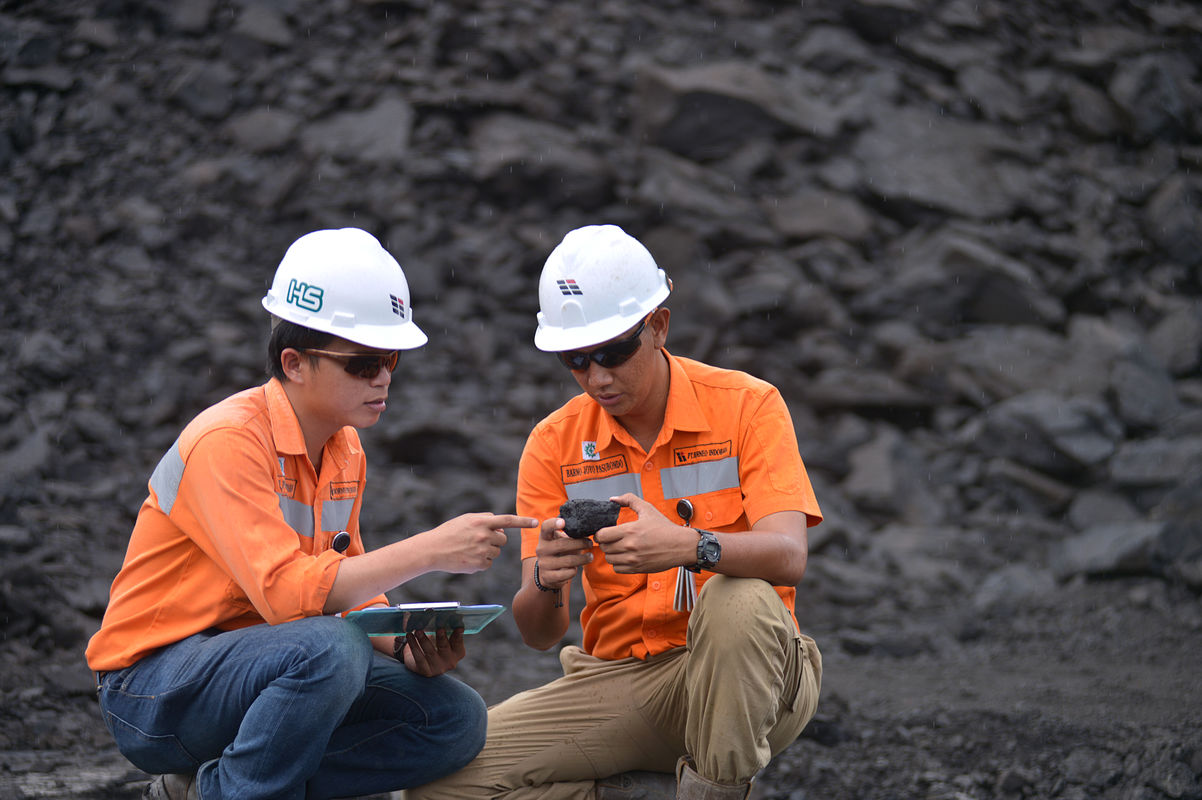 As an important asset, the Company properly manages its HR in accordance with labor related regulations and policies, and by promoting the principles of human rights. The Company consistently upholds its HR's rights and obligations to establish a harmonious working relationship. To this end, the Company treats its HR fairly and equally, without discrimination of ethnicity, religion, race, gender, and political class. The Company supports equality for genders and work opportunity for all employees. As of recent, the Company's executive management position are dominated with female executives.
The Company implemented occupational health and safety (OHS) by provides OHS equipment include personal protective equipment (PPE), emergency response team (ERT), annual medical check up and the establishment of health clinics and paramedic employment, including cooperation with local doctors for emergencies, especially in the mining operations area of the Company. The clinics are established to implement health care services by means of promotive, preventive, curative and rehabilitative. In addition, the Company also intensifies efforts for education, counseling, and ongoing inspection. The Company also held OHS campaign activities every week to all employees of the Company at the Company's headquarter and site office.
The following are OHS trainings held by the Company in 2017 :
In House Training Safety Supervisory Leadership for Supervisors
External Training System for Mining Safety Management & SMKP Implementation
In House Training for Job Safety Analysts
In House Training for Supervisory Training
In House Training for HIRAC (Hazard Identification Risk Assessment) Document Composition
Pre-POP Training
POP (Frontline Operational Supervisory Certification)
Training for Accident Investigation Techniques
Training on Reclamation
Surge and Lightning Protection System;
The Company allocated Rp804,000,000 for the abovementioned training programs.
The key to maintaining health, safety, and environment (HSE) is employees who are familiar with SHE rules and policies, understand risk management, compliance in implementation, adequate supervision, and continuous improvements. To this end, the Company implements the following programs to support SHE management in 2017 :
Implementation of Mining Safety Management System (SMKP), which is mandatory for all mining companies;
Risk assessment of all work units and risk management plans;
Audits at all sites to assess the level of compliance and the needs of each site to achieve the required compliance standard;
Improvement of the recruitment process to assess and select potential employees;
Integrated and structured employee training programs in accordance with employees' competency assessment;
Improvement of contractors and third-party service providers selection process;
Establishment of HSE Corporate Division that will supervise and facilitate the implementation of HSE programs in all work units;
Emphasizing the importance of early prevention by improving the inspection system to be more directed and effective, improving mutual care, and increasing understanding of the roles and responsibilities of each employee;
In addition, the HSE Corporate division is currently initiating the improvement of OSH culture to all employees, both the Company and contractors, by inculcating a mindful-of-others culture and reviewing several industry certifications for broader interests such as commodity marketing. These efforts are carried out in line with the increasing demand for OSH management that must be immediately synchronized at all mining sites as the numbers of workers went up by 60%, equipment 40%, and mining areas 45% from 2016 to 2017.
The Company through its Subsidiaries had also achieved award in the field of OHS management that is "Pratama" Mining Safety Management Award in the Category of Contract of Work and Coal Contract of Work Holders from the Energy and Mineral Resources Ministry's Mineral and Coal Directorate General for the year of 2015 – 2016.